Lauren Stricker
Posted in Uncategorized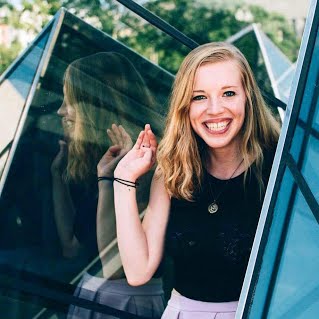 Major, School and Year?
International Politics, School of Foreign Service (2018)
How has your story lead you to Georgetown Women's Alliance?
When I attended an all girls high school, I never understood why the administration insisted on female empowerment event after female empowerment event. I had never felt inhibited because of my gender; rather, I had always felt confident and capable as a young woman. When I left the bubble of my high school and entered Georgetown, though, I realized how far from reality my previous experiences had been, as well as how much work remained to be done on Georgetown's campus. I have been consistently inspired and motivated by women's groups here, so I decided to expand my involvement to an organization not limited to undergraduate women. I am thrilled and honored to be a part of the Georgetown Women's Alliance now!
What will you be focusing on during your Fellowship?
As a member of the Communications and Engagement Committee, I will be focusing on expanding our affiliate partnerships in order to expand awareness about GWA on campus and increase and diversify membership, particularly among the undergraduate community.
What should the Georgetown community know about the Georgetown Women's Alliance?
GWA is a diverse group of women seeking to add value to the Georgetown community in diverse ways. Even if you are unsure if GWA events and programs are for you, you should join and sign up to receive our newsletters so that you can be aware of GWA's progress and participate in aspects of GWA that appeal to you.
How has the fellowship impacted your Georgetown experience?
This fellowship has further convinced me of the importance and value of female mentorship and solidarity in the workplace, a lesson I hope to carry with me as I enter the working world in May.