Workplace Events
Posted in Past Events
Are you looking to advance your career? The GWA is here to help you. These events offer the opportunity to learn about how to achieve your financial goals and find your strengths in the workplace.
---
Join us for a workshop with Dr. Emily Roberts of Personal Finance for PhDs!

Tuesday, March 19, (new window)
12-2pm, (new window)
Leavey Program Room (new window)

Topics of discussion will include budgeting and saving, investing strategies, retirement funds, and taxes. Lunch will be served.

Presented by: Georgetown Women's Alliance, Georgetown Office of Graduate Enrichment, Medical Center Graduate Student Organization, Georgetown Postdoc Association
---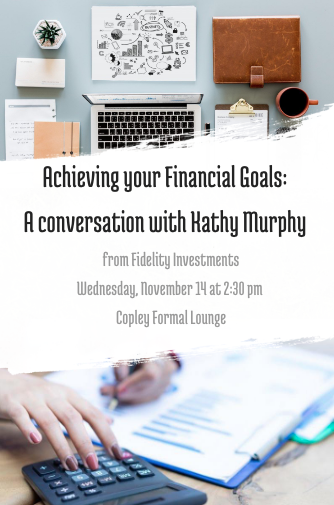 Achieving your financial goals:

A conversation
with Fidelity's Kathy Murphy
Wednesday

November 14
from 5:30-7:30 pm
Copley Formal Lounge
---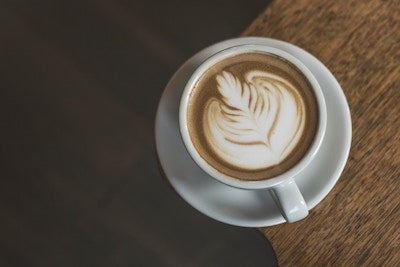 GWA Breakfast Clubs: Women & Investing
Date: November 14, 2017
Time: 8:30-9:30 AM
Location: Leavey Program RoomCo-sponsored by the GWA and GUWellness, Breakfast Clubs are monthly breakfast discussions based around common themes/interests. These one-off breakfasts will change theme each month, appealing to a wide range of GWA members and interests.
These one-off breakfasts will change theme each month, appealing to a wide range of GWA members and interests.
Members will be able to share advice, ask questions and talk about the issues most important to them alongside experts on our campus that will help facilitate the conversation.
October's session is on Women & Investing and will be facilitated by MetLife.
All GWA members are invited to take part in these conversations.
Breakfast will be provided. RSVP to any of this semester's sessions below:
November 14: Women & Investing
Save the date! Spring semester breakfast clubs include:

January 9: Nutrition
February 14: Mind/Body Connection
March 13: Financial Freedom
April 10: Mindful Parenting + New Babies/Benefits
---
1789 Seconds with Jennifer Stybel (C'03)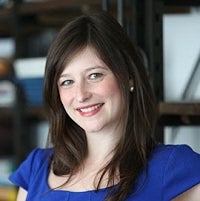 The Georgetown Alumni Association hosted a live 30-minute Q&A broadcast with Jennifer Stybel (C'03), Executive Director of Rent the Runway Foundation as she answers your questions on women in leadership and entrepreneurship.
Topics will include: Empowering Women in Entrepreneurship, The Intersection of Business & the Arts The Evolution of the Non-Profit/For-Profit Partnerships, Non-Traditional Road to Your MBA
About Jennifer: Jennifer Stybel is Executive Director of Rent the Runway Foundation, where she oversees Project Entrepreneur – a national initiative launched with founding partner UBS to grow the pipeline of women building scalable, economically impactful businesses through its robust digital hub, multi-city educational workshops, venture competition, and accelerator program. Jennifer's career has spanned the media, arts, and tech industries — including Shutterstock, EMI Music, The Paley Center for Media, and Lincoln Center for the Performing Arts — where she supports creators and their work. Jennifer holds a BA from Georgetown University and an MBA from Stanford Graduate School of Business.
February 8, 2017 Online Webinar
---
Time Design: Changing the Productivity Conversation
So many smart, career-minded moms are overloaded with responsibilities. Whether currently employed, looking to re-enter the workforce, or change careers, they are feeling overwhelmed. The more capable they are, the greater the demands being made on them. Moreover, the digital age speeds up the pace and makes it easier to get distracted. As a result, talented women feel exhausted and resentful that they work so hard yet can't seem to get ahead. Based on what she learned working directly with her clients, Dr. Stacy Kim will share effective – and counterintuitive – strategies to design your time and enjoy life.
Three key takeaways from this webinar:
The essential components of a time-management system that can lead to a more satisfying life
How to make small customized tweaks to get started right away
When to say "yes" and how to say "no"
October 25, 2016 online webinar
---
The Intentional Entrepreneur: A Conversation with Jen Dalton
Build a Personal Brand as an Intentional Leader and Influence for Impact
Self-awareness is critical for everyone; leveraging your strengths and outsourcing the rest are critical to success. This interactive talk will take you through how to own your reality, your purpose, and how to shape how others perceive you through intentional content and communication.
The Intentional Leader talk will help you understand:
How building an intentional personal branding relates to your success and why

How you are unique and why people should want to work with you

What questions to ask when figuring out how to blend your personal reputation and brand with the identity of the company you work at

How to create a visibility plan that builds the best relationships to grow your impact with clarity and meaning
Identify practical ways to manage your online reputation and presence for your brand, given you only have so much time in the day
Owning your reputation is about protecting it, building it, and becoming a Noisebreaker, not a Noisemaker. People want to work with and for someone who is authentic, clear, and shows up intentionally to create value for their people, clients, and community.
Jen Dalton (B'99, MBA '12) has 15 years' experience in brand strategy. In 2012, she launched BrandMirror, becoming a certified master personal brand strategist. In 2016, Jen published The Intentional Entrepreneur, a bestselling book that shares her process for building your personal brand as an entrepreneur. She has spoken to and coached thousands of individuals and entrepreneurs about how to stand out. She is an international speaker, working with the Navy, GE, IBM, Capital One, 1776, and more.
September 22, 2016 Healy Family Student Center, Herman Room.
---
Women in Leadership: Power Shift Forum on Women in the World Economics
Offered by Georgetown Institute for Women, Peace, and Security
May 4, 2016. The question for conversation was: This House believes nations should adopt quotas for women on corporate boards.
Presiding: Paulette Brown (partner and co-chair of the firm-wide Diversity & Inclusion Committee at Locke Lord LLP; president of the American Bar Association)
Propose: Joanna Maycock (Secretary General of the European Women's Lobby), Hilary Gosher (managing director at Insight Venture Partners), and Irene Natividad (Chair of Corporate Women Directors International)
Oppose: Mary Goudie (Labour member, House of Lords and Founding member, The 30% Club), and Kimberly Weisul (Editor-at-Large, INC magazine and Inc.com)
---
Women Disrupting Business as Usual
Offered by The Georgetown Institute for Women, Peace and Security and Diamonds Unleashed by Kara Ross
March 31, 2016. Event with Julie Katzman, EVP, COO, Inter-American Development Bank; Sheila Johnson, Co-Founder, BET, CEO/Founder, Salamander Hotels & Resorts; Shelly Porges, Co-Founder, Entrepreneurs for Hillary, Managing Director, Reservoir Q Global, LLC; Catherine Reynolds, Philanthropist, Entrepreneur; Jenny Abramson, Founder, Managing Partner, Rethink Impact. Moderated by Melanne Verveer, Executive Director, Georgetown Institute for Women, Peace and Security
---
She's Got It: A Woman's Guide to Saving and Investing
» See event pictures (new window)
Jun 24, 2015.GWA co-sponsored a lunch and workshop with TIAA-CREF W2W – She's Got It: A Woman's Guide to Saving and Investing. TIAA-CREF's workshop leaders shared with the participants the simple secrets to saving more and finding ways to take on life's challenges without damaging future financial well-being. The participants:
Learned the core concepts that guide all investing, get motivated, build a plan and take action
Found ways to take on life's challenges without damaging future financial well-being
Discovered more about themselves with the financial Personality Type Quiz
Broke down what their real goals are and learn how to reach them via group activities
---
Sorry Not Sorry – Women & Workplace Communication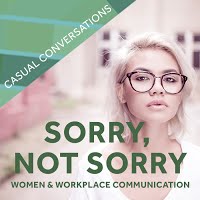 December 3, 2015.
We discussed the following prompt: For today's woman, finding the right balance at work can be extremely difficult. Women consistently feel the need to prove their worth to both their colleagues & superiors. How can women effectively communicate without being labeled as abrasive, bossy, or even emotional? What must be done, so that women no longer see their jobs/careers as a tightrope challenge, but instead as a place where a sorry is no longer welcomed and their voice is always heard?
---
Sharing Strengths Series Workshop* on "Negotiations"
» See event pictures (new window)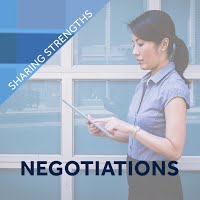 June 19, 2015.
Led by Executive Director Professor Catherine Tinsley of Georgetown University Women's Leadership Institute (GUWLI). This was a free skill building workshop for McDonough School of Business alumni and Georgetown Women's Alliance members. The workshop was co-sponsored by the Georgetown Women's Alliance and the Georgetown University Women's Leadership Institute (GUWLI) and was designed to develop and enhance negotiation skills to craft good deals in a session.
---
* This workshop series will draw upon the breadth and range of interests and experience of the GWA membership. The sessions will reinforce and extend the competence and strength of GWA members, whatever their roles in the workplace.